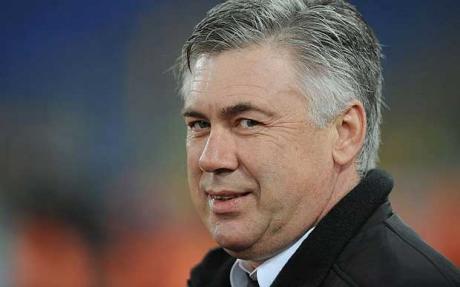 Carlo Ancelotti believes that Chelsea can still progress into the semi-final of the Champions League by overturning Manchester United's 1-0 aggregate lead following last Wednesday's clash at Stamford Bridge.
The west London side fell to a Wayne Rooney strike in the first leg to give United an away goal advantage but the Italian insists that the tie is not yet over and that belief will be key.
The Blues secured a narrow 1-0 victory over Wigan at the weekend but now the attentions of the former AC Milan boss will turn to Old Trafford, where he plans to tactically spring 'something special' on Sir Alex Ferguson's side.
He said: "Now I have two days, so I am going home and I will watch the first game one, two or three times.
"I have to prepare something we can do to create difficulties. I want to try to do something special for the next game.
"To win there you have to do 100 per cent in everything. You have to use personality, courage and you have to control the game.
"To do that the players truly have to believe that we can win there."
Ancelotti has admitted that United have the advantage going into the game and has praised the defensive capabilities of the Premier League leaders.
He said: "Obviously, they have the advantage and will try to use counter-attack, to defend well.
"They are a fantastic defence doing a fantastic job. So it will not be easy to score but we have 90 minutes to try to do it."
Source: goal.com