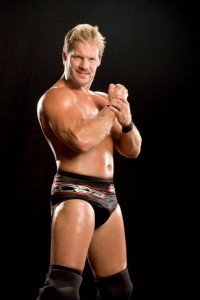 WWE superstar Chris Jericho has not renewed his contract so far.  For days, it was rumored that Chris Jericho may not renew the contract and may leave WWE.
Sadly,the retirement for Chris  is on the corner. The master  of code breaker who is currently 40 years old has contributed every thing to the WWE but still is not regarded or respected well by WWE script writers to make him a WWE champion.
Chris Jericho has now stated "if i dont win the Championship belt in Night of Champions i am quitting".
We can interpret from the above quote as " I am fed up with you WWE, i am not renewing my contract and i am leaving you!"
Sounds sad!
whenever i see Chris Jericho fight , i assume that the fight is real because he makes it so. I enjoyed your brilliance Chris.
Apart from any other wrestler like John Cena, Sheamus, Edge, the best thing Chris Jericho brings is to the ring will also be the way which he handles the script. He never shows like he is playing the script. He makes it so good.
Speaking on Facts
One could easily predict Chris Jericho's retirement. The Wrestling industry has became a joke. No real fights. All fights are nothing like a small kid  facing each other for 5 min and then the match gets disqualified.
Chris does the Batista way and soon Edge is to follow.  I have heard weird things on Edge. Edge also believes he is left with less than a year  in WWE.
Whatever it is, I am proud to quote "You are indeed the best in the world at what you do Chris"