The Dutch Airline has paraded itself as being down right stupid for a tweet that it made over the World Cup.
The Netherland's Royal Dutch Airline KLM lost their head when they posted a really racially insensitive tweet when its World Cup Team made a 180 in the final minutes of its match against Mexico to knock them from the tournament.
KLM came to its senses a few hours later and deleted the tweet. But the internet was quick it treasure it. Below is the tweet that KLM tweeted: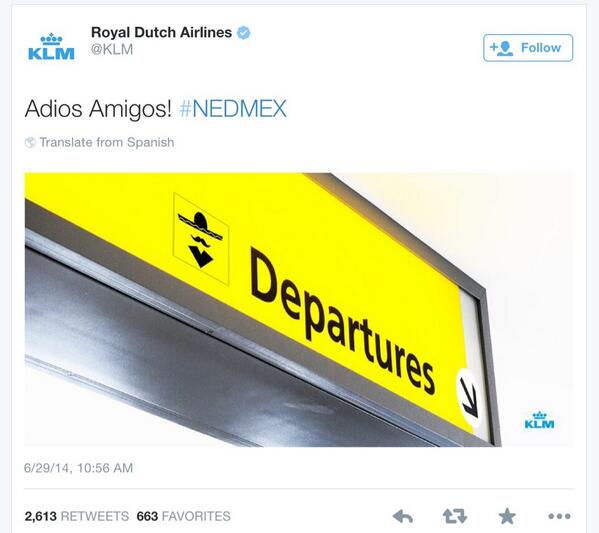 This is not the first stupid World Cup tweet, our very own Delta Airlines tweeted a picture of a Giraffe to represent Ghana during that nation's match  with the U.S. in the group stage. Giraffes, the world now knows, do not live in Ghana.