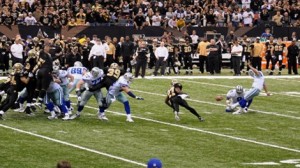 A man is rated high when he makes his team win, but when he misses at the crucial moment he will be rated the worst. This is the fairy tale story that  grips every sportsman which is exactly the same with our cowboy member Nick Folk.
Nick Folk who plays for Dallas Cowboy missed the easy 24 yard field goal, which is the repeated error from folk  last few matches.  Now, the main issue arised is , many websites have gone out with their views on what will happen next to folk.
The reason behind the speculation is due to the following statement from the General manager of  Cow Boy
"I'll look at that as early as tonight and tomorrow," owner and general manager Jerry Jones  said.
No matter what happens to you  Folk, you will still be remembered as the best..