The ICC world cup match between England and South Africa held today in chennai, India will be remembered for a long days to come by the local fans as well as England fans for the thriller it provided them.
England successfully defended their low target of 171 for 10 against the giant South Africa. As the saying goes low scoring matches will be the real threat to watch, this match was not an exception to that.
As a cricket fan myself, i will remember this match for long days to come.
The match begin with England winning the toss and electing to bat first.
The England opening batsman started the innings very disastrously by falling very easily to the South African bowling making the score 15/3.
Jonathan  Trott  and Ravi Bopara were the real star for the England team today as they both build up a solid partnership ,thereby completing their respective half centuries.
As they continue to go forward, South Africa bounced back with an explosive performance by restricting England to 171 for 10
One would expect SA to easily walk away with a win, but the result was different.
South Africa started the innings with very much as they used to in any other matches. They were solid in their batting.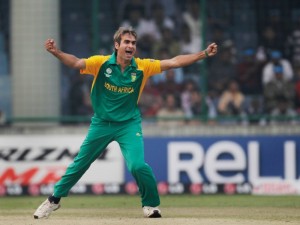 SA lose their first wicket in the form of Smith when the score was  63. After which the collapse of SA batting began as batsman had no clue for English bowling, in particular, Graeme Swann's attack.
In the end though, SA lost the match with just 6 runs in the scoreboard. SA end their innings for 165 for 10.
Ravi Bopara of England was awarded the Man of the Match award.
Man of the Match Ravi Bopara says that he came to know last night hat he would be playing. Adds that it feels great to be back into the side. Says that he never expected the side to be 15/3, especially with the quality of players at the top. He too, did not expect the pitch to turn so much, but adds that in an IPL game in 2010, his team had defended a target of 120, so he was sure that the spinners will come into play.