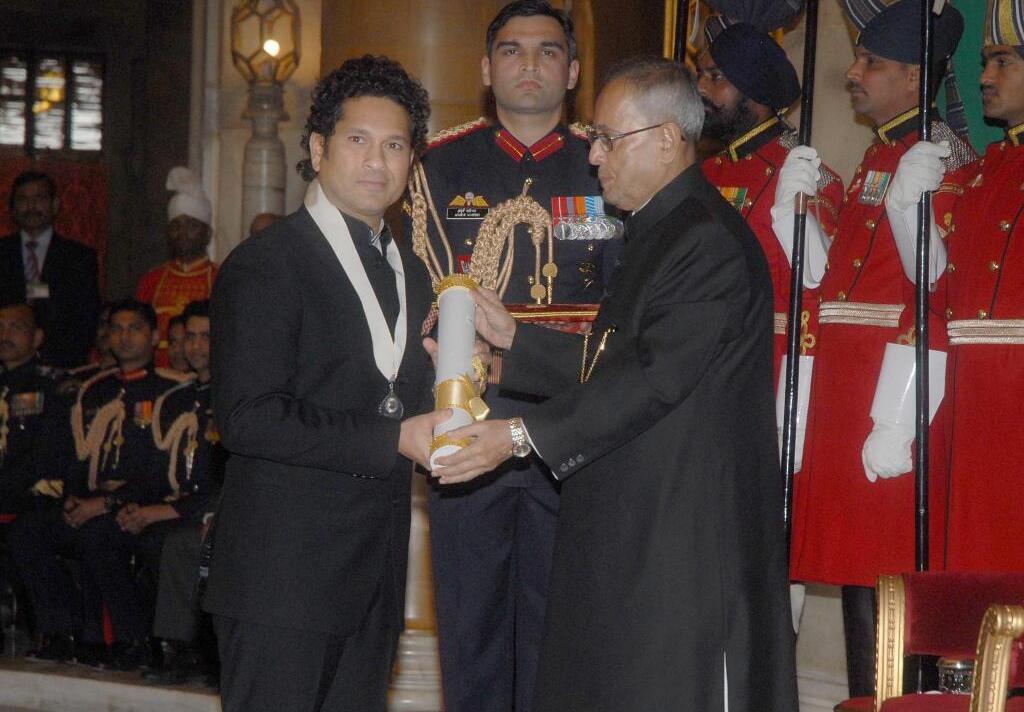 Sachin Ramesh Tendulkar, the former Indian Legend who retired from all forms of cricket has finally landed himself in a controversy.
The Legend who has seen 24 glorious international cricketing years has rarely faced any controversies on or off the cricket field.
Millions, perhaps billions cricketing fans cried the day the legend bid good bye.  Their eyes were not even dried when the news read the following, "Sachin Ramesh Tendulkar has been chosen for Bharat Ratna Award".
Bharat Ratna award is termed as the highest civilian award rewarded to an individual as a token of recognition  for his excellent contribution to the field of his profession and to the country.
Very few have received the awards since its inception on 1954. Some of the citizens who have received the award are APJ Abdul Kalam (Former President of India), C.V.Raman (Physicist), Rajendra Prasad (First President of Independent India), Mother Teresa (requires no description!) and  Lata Mangeshkar (Playback singer).
Sachin Face Off with the Controversy
However, the recent recipient of the highest civilian award is where the controversy started for Sachin Tendulkar who will be the youngest ever to be crowned with the award.
Various communities across India have echoed the timing of announcement from India Government as pure political reasons, whereas others terming it as inappropriate when you have Indians such as  Legendary Hockey player Dyan Chand going on to term "If Sachin deserves Bharat Ratna, then why not Dyan Chand?".
Dyan Chand, a legend himself, was also a major in Indian army and has immensely contributed for the Hockey game and was at international attention when his team defeated Germany in Hitlers backyard.
He has won three Olympic Golds for India and was famously termed "The Wizard". It is to be noted that Sir Donald Bradman stated "He [Dyan Chand] scores goals like runs in cricket".
Although, the discussions will be endless on the subject on who is a worthy individual for the highest civilian award, one must not forget Sachin Tendulkar who has been an epitome to an Indian.
World looked upon India in awe when the Little Master thought them what it means to be an Indian, let it be in his cricketing career, in behavior, in his attitude or his humility.
An Inspiration, a role model can be two perfect little words which we salute to the master who is a deserving candidate for the award.