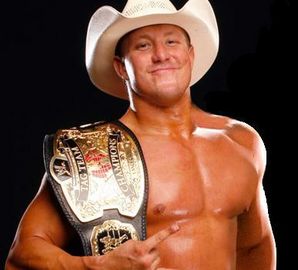 A young talent is no more. Lance Cade, who worked for WWE from 2003 to 2008 has passed away. He was only 29 years of age.
WWE posted the following on their website:
World Wrestling Entertainment was informed Friday morning by Lance McNaught's father that he has passed away of apparent heart failure. WWE extends its deepest condolences to the McNaught family. Mr. McNaught was under contract from March 2003 to October 2008 and performed under the name "Lance Cade." He returned to FCW, WWE's developmental territory, in September 2009, and was released in April 2010.
Unfortunately due to a drug induced seizure on an airplane he was released from the company and never made it back past developmental.
Cade's mentor Shawn Michaels tweeted:
"My prayers and thoughts have already been given to his family and will continue. Goodbye Lance I love you."
Mick Foley commented:
"I am very sorry to hear about the passing of Lance Cade. Only 29 — I had no idea he was so young. My thoughts go out to his family."
Its sad to know someone purely talented died so young. Our thoughts are with your and your family Lance. Rest in Peace