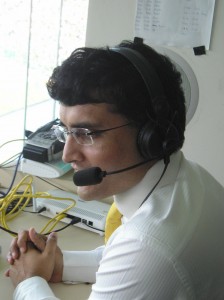 Former Indian Captain and one of the most recognized Indian batsman in history " Sourav Ganguly " has slammed Indian cricket team on their worst performance against England.
Calling India unprepared for the series, Ganguly questioned Indian Batsman's attitude and commitment.
In an interview with BBC sport, Ganguly said, 'I am a firm believer that every time you tour you need at least two warm-up games, and they absolutely could have played an extra game.'
'They have been very ordinary. I expected a lot more from this team, especially the way they performed here in 2002 and 2007.'
Ganguly, who played 113 Tests and 311 one-day internationals for India between 1992 and 2008, was harsh on the batsmen as India have failed to reach 300 in any of their four innings.
'Sachin Tendulkar hasn't really got going yet, V.V.S. Laxman has been on and off, the openers have struggled,' he said. 'Dravid is the only player who has really batted well.
'When you see 500 runs on the board and a game slipping away you need characters to stand up. They haven't done that yet, but there are two Test matches to go and hopefully they can turn it around.
'I believe they can. But they need to be determined, bat better and put their bodies on the line.'
'I'm not a big believer in the rankings but I honestly don't know if India is the number one team in the world – to be number one you have to win in England and in Australia,' added Ganguly.
'This was a series between two teams that could be number one and if England win they will deserve it.'