Ian Kinsler and Texas Rangers have finalized and signed a five-year deal. The deal is worth $75 million. The new five-year contract will make their leadoff hitter one of the best-paid second basemen in the majors!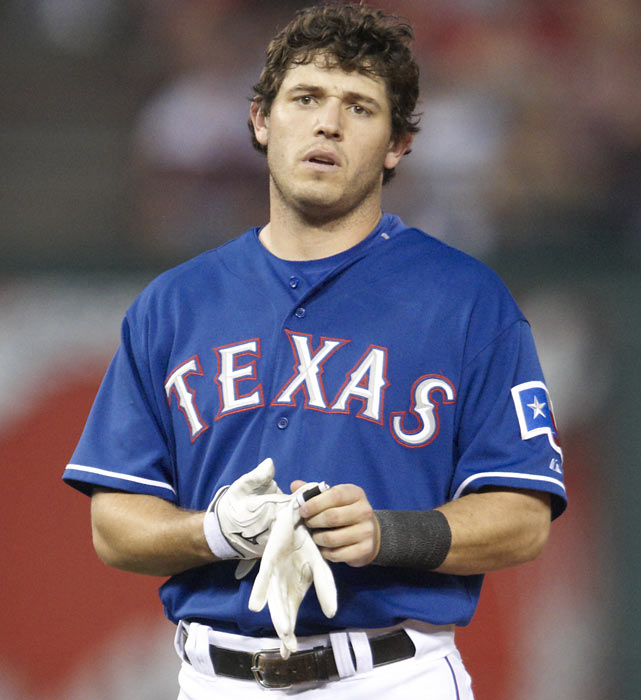 The team scheduled a news conference Wednesday before its game against Seattle to discuss the new deal that begins next season and includes a club option for 2018. The team gave no other details, though Kinsler said after Monday night's game that he had agreed on a $75 million, five-year deal pending a physical that was completed the next day.
The 29-year-old Kinsler is scheduled to make $7 million this season, his seventh in the majors. The Rangers had a $10 million club option for next season, but the new deal replaces that for the two-time All-Star.
In the first five games this season, Kinsler hit .278 with two home runs and four RBIs.
Kinsler's deal comes after Brandon Phillips, another All-Star second baseman, got a $72.5 million, six-year deal from the Cincinnati Reds on Tuesday.
The two-time defending American League champion Rangers this spring signed shortstop Elvis Andrus to a $14.4 million, three-year contract that takes him through his salary arbitration seasons. Slugger Nelson Cruz got a $16 million, two-year deal.
In his first six major league seasons, Kinsler hit .275 and twice had 30 homers and 30 stolen bases in the same season. Even though he hit only .255 last season, Kinsler had a career-high 32 homers with 77 RBIs, scored 121 runs and had a .355 on-base percentage. He was 30 of 34 on stolen bases.
The Rangers and Kinsler had talked for several weeks about a new deal this spring, but Kinsler had insisted on a self-imposed deadline of opening day. Before Friday's season opener, Kinsler said he was focused on playing, but left open the possibility of his agent and the Rangers talking more.
Source : SportsIllustrated