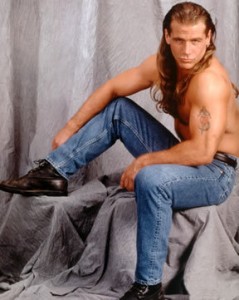 I dread to say this, i kept on hoping that Heart Break Kid "HBK" will soon return to WWE, but it seems  that it wont happen for now

Shawn Michaels officially tweeted in his new twitter profile shawnmichaels_
"I'm staying retired. Understand the skepticism, though."
Holy cow, this is not what i expected from HBK.
Do you know?
HBK and Vince McMahon on war path. Vince McMahon officially ordered WWE commentators not to speak about Shawn Michaels anymore.
It seems that WWE chairman is frustrated with HBK not wanting to return to WWE. Currently, Shawn Michaels is with his family and living a peaceful life.
I do want Shawn to be happy, but not seeing him anywhere near the ring hurts a ton.
Common Shawn come back, no matter what role you take , let it be GM or a mentor role. Just Return Man!