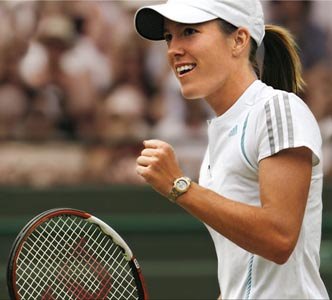 The sensational tennis player Justine Henin has messaged in her personal website that she will be out of action till October.
"I took several medical examinations and it is going in the right direction," she said. "But it is still a slow recovery, so I need to be patient again until the end of 2010."
What type of Injury did Justine suffered?
Justine Henin suffered an elbow injury back on july when she faced Kim Clusters for a match in Wimbledon.
After losing the match, she informed the fans that she is hurt and will be out of action.
We pray you recover soon and come back  to your old winning ways  Justine