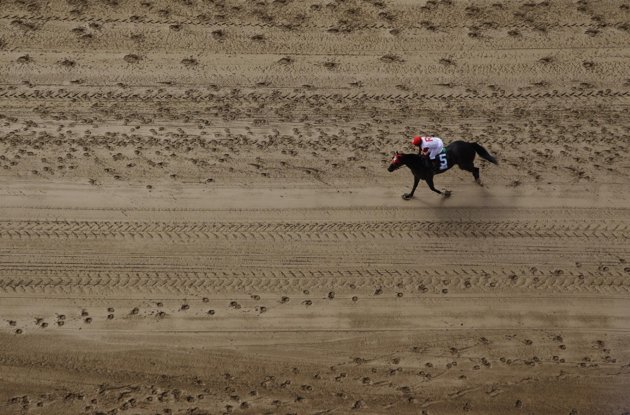 The track superintendent at Churchill Downs cancelled morning training for the Kentucky Derby and its 13-race card after a night of thunderstorms.
Butch Lehr (LEE'-ehr) made the decision early in the morning as crowds began to line up outside the historic Louisville track. Saturday is the 138th running of the Kentucky Derby.
The main track, which is dirt, was labeled sloppy at 8 a.m. EDT. The Derby will be run at 6:24 p.m. EDT, with the National Weather Service calling for mostly cloudy skies, a high near 85 and a 50 percent chance of pop-up rain.
Hundreds of thousands of race fans, topped off by a bevy of celebrities, are expected to converge at Churchill Downs. Last year, more than 164,000 people attended, an all-time high.