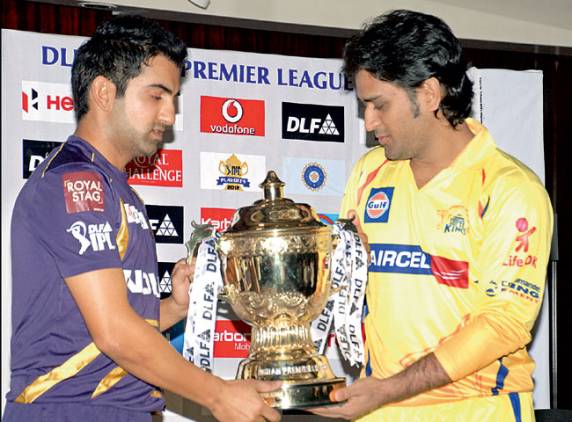 Kolkata Knight Riders have won the Indian Premium League 2012 for the first time!
Kolkata Knight Riders went head on against Chennai Super Kings and showed them who's the boss of the IPL. KKR has been struggling to since the first game of IPL, they always came last. But this year they are played good and have shown their superiority since the being of the IPL series.
In a nail-biting finals which outcome could go either way till the last ball of the game, finally ended with KKR coming out as Real Knights.
Sorry CSK, you did a splendid job but luck seems to have favored KKR.
Shah Rukh Khan must be in cloud nine. He put a lot of effort to make KKR a successful team and have been at the back of it right from the inception of IPL.
Chennai Played well with scoring 190 runs in 20 over with good batting from all the players.
Kolkata knight riders Manvinder Bisla played very well and gave a good start by scoring 89 runs in just 48 runs.
Gautam Gambhir scored only 2 runs
Jacques Kallir played well by scoring 69 runs out of 49 runs
Congrats KKR, a well deserved victory!