Magic Johnson Group has brought LA Dodgers at an auction. The $2 billion bankrupt team has been taken over by the Magic Johnson group to help revive it.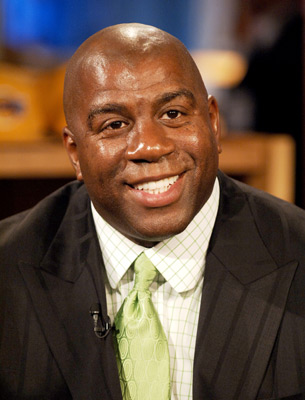 Los Angeles Dodgers owner Frank McCourt has announced an agreement Tuesday night to sell the bankrupt team for $2 billion to a group that includes former Lakers star Magic Johnson and former Atlanta Braves and Washington Nationals President Stan Kasten.
The agreement, revealed about five hours after Major League Baseball owners approved three finalists for the auction, is to lead to a transfer of the team by the end of April. It is subject to approval in federal bankruptcy court.
As part of the agreement, the Dodgers said McCourt and "certain affiliates of the purchasers" would acquire the land surrounding Dodger Stadium for $150 million.
The acquiring group, called Guggenheim Baseball Management, includes Mandalay Entertainment chief executive Peter Guber.
"This agreement with Guggenheim reflects both the strength and future potential of the Los Angeles Dodgers, and assures that the Dodgers will have new ownership with deep local roots, which bodes well for the Dodgers, its fans and the Los Angeles community," McCourt said.
McCourt paid $430 million in 2004 to buy the team, Dodger Stadium and 250 acres of land that include the parking lots, from the Fox division of Rupert Murdoch's News Corp., a sale that left the team with about $50 million in cash at the time. The team's debt stood at $579 million as of January, according to a court filing, so even after the divorce payment, taxes and legal and banking fees, he stands to make several hundred million dollars.
Kasten is expected to wind up as the team's top day-to-day executive.
The other two finalists were:
— Stan Kroenke, whose family properties own the NFL's St. Louis Rams, the NBA's Denver Nuggets, the NHL's Colorado Avalanche and Major League Soccer's Colorado Rapids, and who is majority shareholder of Arsenal in the English Premier League.
— Steven Cohen, founder of the hedge fund SAC Capital Advisors and a new limited partner of the New York Mets; biotechnology entrepreneur Patrick Soon-Shiong; and agent Arn Tellem of Wasserman Media Group.
"I am thrilled to be part of the historic Dodger franchise and intend to build on the fantastic foundation laid by Frank McCourt as we drive the Dodgers back to the front page of the sports section in our wonderful community of Los Angeles," Johnson said in a statement.