Montreal Canadiens goaltender Carey Price will have to set for the rest of the season due to mild concussion. Carey Price was reportedly complaining of headaches on Monday.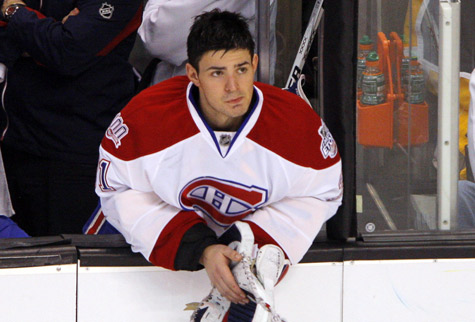 Interim coach Randy Cunneyworth told reporters after practice Wednesday that it was impossible to pinpoint that collision as the cause of Price's symptoms.
"There's contact like that every day," he said, "not to mention pucks hitting the mask. … Goalies shake that off and keep going.
"Trying to pinpoint one incident, for me, is a moot point because it happens almost every day. Part of our drills are designed to drive the net and drive the goalies."
Petr Budaj will replace Carey on his absence.
The Canadiens play only non-playoff teams down the stretch, including a game Wednesday night against the Tampa Bay Lightning.
Price is the sixth goalie to deal with concussion symptoms this season, joining the Buffalo Sabres' Ryan Miller, Toronto Maple Leafs' James Reimer, Columbus Blue Jackets' Steve Mason and the New York Islanders' Al Montoya and Rick DiPietro.