NFL has got down serious. It has suspended New Orleans Saints line backer Jonathan Vilma without pay for the entire 2012 season! He is just the tip of the ice berg.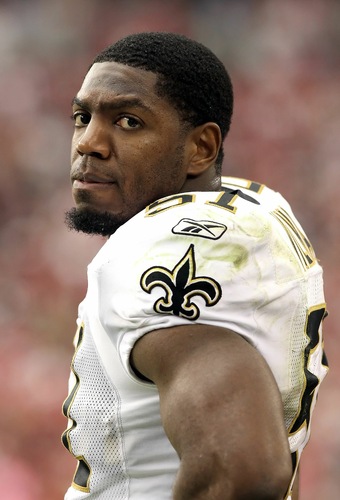 Defensive lineman Anthony Hargrove, now with the Green Bay Packers, was suspended for the first half of this season; Saints defensive end Will Smith was barred for the opening four games; and linebacker Scott Fujita, now with the Cleveland Browns, will miss the first three games. All of the suspensions are without pay.
All four players have three days to appeal NFL Commissioner Roger Goodell's ruling.
An NFL investigation determined that the Saints had a bounty system from 2009-11 that offered thousands of dollars to players for big hits that knocked opponents out of games. In March, Goodell suspended Saints head coach Sean Payton for all of next season, and levied other penalties against the club.
But no players were punished until Wednesday. Originally, the league said that 22 to 27 defensive players were involved in the illegal scheme, which was orchestrated by then-Saints defensive coordinator Gregg Williams and started in the season New Orleans won its only Super Bowl championship.
Fujita, Hargrove, and Smith are allowed to participate in offseason activity, including preseason games, before their suspensions take effect. Vilma, though, is suspended immediately and will be reinstated after the coming season's Super Bowl — which, coincidentally, will be played in New Orleans.
NFL came really hard on Jonathan Vilma It seems like they wanted to make a point.