World Champion Nick Matthew become the first every Englishman to win the British Open three times. His defeated Ramy Ashour, the former champion from Egypt to gain this glory.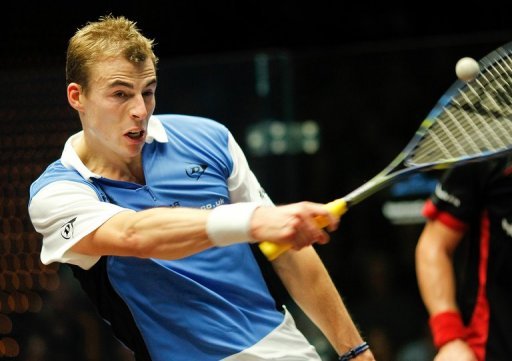 Nick Matthew displayed an effective all-round performance that helped him stay in the game. The 31-year-old Yorkshireman foresaw Ramy Ashour's shot-making skills and tackled them effortlessly.
Matthew did that by keeping the ball tight from the start and trying to ensure he won the first game which, despite a deficit of 6-8, he narrowly did.
He was watched by Jahangir Khan, the ten times former British Open champion from Pakistan, who inspired Matthew to take up the sport.
"When I was a kid I went with my family to watch Jahangir at the British Open at Wembley," he said. "Who would have thought that I would been able to win it myself, three times?"
"I need to be in a good state of mind to win," Ashour had said before the final, and he never achieved that.
"I shall be 32 this summer and, who knows, I still feel good, but Ramy is going to have more of these days than I am," said Matthew.
Marvelously played! What do you think about Nick Matthew performance?