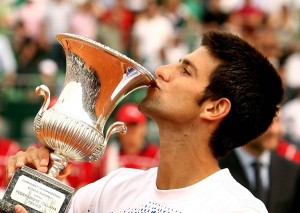 Novak Djokovic, is the new Wimbledon champion. Novak Djokovic, who is from Serbia, wins his 3rd Grand Slam title. His second this year after winning Australian open earlier.
Novak Djokovic is all set to became the No 1 Tennis player this Monday.
An Nail Biting moment
Novak's winning the Wimbledon 2011 was never easy because we had Rafael Nadal on the other side facing him.
However, the 24-year-old defeated the previous world number one, Rafael Nadal, in four sets, winning, 6-4, 6-1, 1-6, 6-3.
Djokovic's win breaks Nadal's 20-win streak at the grass tournament.
Great Show, Novak Djokovic! You deserved the win.