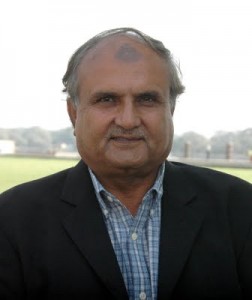 Pakistan cricket chief selector Iqbal Qasim Monday refused to reconsider his decision to resign following the team's poor showing on the current tour of Australia.
Ijaz Butt, the Pakistan Cricket Board (PCB) chairman, said Monday that he has not accepted Qasim's resignation and he will try to convince the former Test spinner to review his decision.
However, Qasim made it clear that he has resigned in a bid to accept responsibility for Pakistan's disappointing performance in Australia. Qasim added his decision is final, adding that he will not take back his resignation.
'After the clean sweep in the Test and one-day series, I don't think it is my moral duty to remain the chief selector,' said Qasim, who took over as Pakistan's chief selector last July.
Qasim, who played in 50 Tests between 1976 and 1988 said that Pakistan's losing streak has disappointed millions of cricket fans all over the country.
'I am very disappointed, like millions of Pakistanis. As I am responsible for the selection of the team, I quit.'
'The selection committee, which I headed, did its best to select the best possible teams, but they did not live up to the expectations of the fans who are badly hurt,' he said.