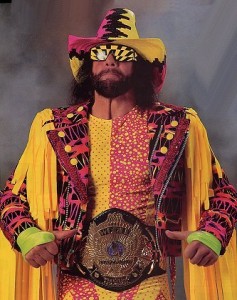 Randy Savage, as known as "Macho Man", has passed away. He was 58. His death comes as a real shocker to the WWE as well as the WWE fans all across the globe.
How did the Macho Man die

Savage suffered an Heart attack while he was driving in a car that led to the one-car accident in Pinellas County, Fla. He later passed away in the Largo Medical Center of injuries sustained in the collision.
NYtimes reports His brother, Lanny Poffo as saying,  Savage was driving with his wife, Lynn, about 9:25 a.m. when he passed out at the wheel, drove over the median and hit a tree. His wife had minor injuries, the Florida Highway Patrol said.
WWE in its official website has posted the following message.
"WWE is saddened to learn of the passing of one of the greatest Superstars of his time, Randy Poffo, a.k.a. Randy "Macho Man" Savage. Poffo was under contract with WWE from 1985 to 1993 and held both the WWE and Intercontinental Championships. Our sincerest condolences go out to his family and friends. We wish a speedy recovery to his wife Lynn. Poffo will be greatly missed by WWE and his fans."
For me, he will always be remembered as the "Macho Man" who changed the face of the wrestling industry in the 80's.  We will never hear the ("Ooh yeah!") catch phrase or see the trademark Sun Glass again

RIP  Macho Man.