Some reports are being published online that Ricky Ponting smashed a LCD TV after he was dismissed by run-out in a match against Zimbabwe in this World Cup. Looks like somebody has some really serious anger issues.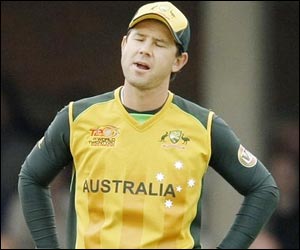 This happened in the dressing room where the reply of how he got out was being telecast. But yes, Australia did win the match. It was Australia's 91-run victory against Zimbabwe.
"It is true that Ponting smashed the LCD (TV) in the Australian dressing room," Gujarat Cricket Association secretary Rajesh Patel told AFP.
"I think he must have been frustrated at his early dismissal. We have informed the International Cricket Council as well as the Australian team management about the incident."
Well, I just hope that he doesn't break any more TVs just because he can't play well.