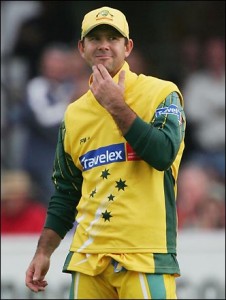 Heat is on the Australians after their poor show  in the finals of world t20 despite being rated the favorites for the cup.
As always, Australia's  lost to England has brought such a backlash towards Skipper  Michael Clarke fearing the fact that  they may also  lose  Ashes which starts this December.
Australia's playing legend Ricky Pointing has come forward for the defence of his team mate Michael Clarke praising him for the type of character he has shown in the field.
Pointing lauds Clarke for his commitment and fight back his team showed in the World Cup. He further stressed that  Australian team is ready for the Ashes Challenge quoting  "We Want to play test against India to prepare for the Ashes. India is the top ranked test team  and have proved to be tough challenge, he added."
Australia is on a tour schedule to India starting this October and have accepted the offer of playing more test in India then the one-day matches.
Ricky Pointing to lead Australia in Test and One day matches