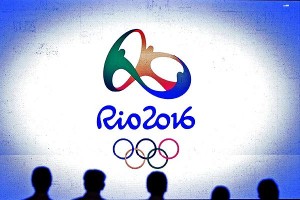 Brazil is all set to host 2016 Olympic games. In this process, she has unveiled the official Olympics logo for the 2016  games in front of million fans and media.
Boy, it was thrilling.
Carlos Nuzman, president of the Rio Olympic organizing committee said, "The logo for Rio's 2016 Games conveys passion and transformation. The passion of all Cariocas and Brazilians for sport and celebration. "Carioca" being a nickname for Rio's citizens. And the transformation that the Games are already bringing to Rio and to Brazil."
The Logo was selected in amid competition between 140 agencies. Finally a design was selected which is created by Rio agency,Tatil.
IOC president Jacques Rogge made his first visit to Rio since the Pan American Games in 2007 and, in addition to seeing the logo unveiled, used the past few days to take a close look at how the city has been preparing for the Games.
A giant TV screen set up on the beach beamed the logo to cheering spectators. Shortly after, a massive flag with the logo was rolled out atop the crowd, who caused the banner to shimmer as the partiers danced underneath it.
"I would like to congratulate Rio's team for the design chosen as the logo for Rio 2016, which is very innovative and creative," Rogge said. "It really reflects the vision of Rio and Brazil for these Games."
We still have 2012 games to start. And here we see great expectations from locals for 2016 games.