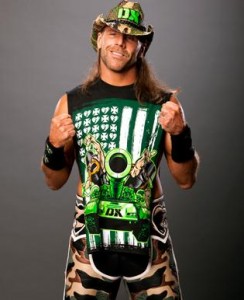 Shawn Michaels have been honored once again with the Slammy Awards for the year 2010.
Although Michaels was not present live for the ceremony, he didnt disappoint fans on the whole by making an appearance via Satellite.
The moment fans saw Shawn , they bursted out with applause. Many realized just how much they miss The Showstopper.
Michaels won the Moment of the Year 2010 award for his final match that took place at Wrestlemania 26 between HBK and the Undertaker.
Still a lot of the WWE Universe is  holding out hope that it won't be his last.