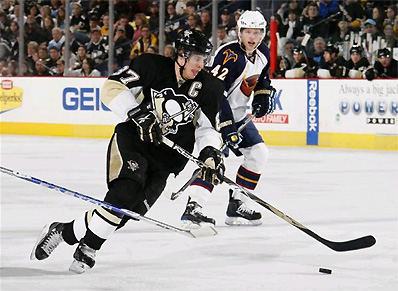 It is official, Sidney Crosby's agent has just confirmed it to the media. But Pittsburgh Penguins has been performing surprisingly good without him, will his arrival break the charm ?
Crosby announced his return following practice Tuesday.
"The plan is to play Thursday . . . looking forward to getting out there," said Crosby, who postponed his highly anticipated return over the weekend to allow himself a few more full-contact practices.
Crosby had been skating with his teammates since Jan. 13, but held back from those skates periodically. He has been battling a concussion for over 14 months now, and his return Nov. 21 lasted eight games before he suffered another setback.
Crosby netted 11 points in his first five games back, but managed just one assist in his last three before being sidelined again.
Now that he's back, Crosby joins a tremendous battle for supremacy in the Atlantic Division of the Eastern Conference. His next three games are against the Rangers, Devils, and Flyers — all on the road. And all three teams are on pace for 100 points.