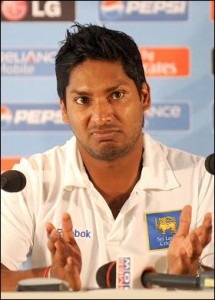 A Sri Lankan shame, this is the better way to describe the one day match between India Vs Sri Lanka which was played in Sri Lanka on 16 Aug 2010.
India was headed for a win thanks to one man's hard work, and he is Virender Sehwag.
Indian wickets was easily falling in one end and in the other end was Virender Sehwag a solid player at crease. He played a good knock which will be remembered by all fans.
Wait ! There was one more moment that  will never be  forgotten  by any fan.  The incident that brought Shame to the whole of Sri Lankan people.
Yep, the match was easily poised towards India win with a bonus point. India were 169 run and needed 1 run to win and on the batting end was Virender Sehwag who needed just one run for Century.
Randiv comes to bowl and bowls a deliberate huge 3 foot no ball. Sehwag lofts the ball to SIX.  Whole of fans celebrating on one end , Indian dressing room on feets, Dhoni hugs Sehwag to celebrate Sehwag's Century.
But wait Umpire informs them that it's a no ball and India win. Since it's a no ball, Sehwag's six will not be counted because the 1 run which no ball generated gave India a win.
Disappointed Sehwag shakes hands with Unworthy Sri Lankan players. This incident has brought huge tension in whole of Cricket fans.
Sri Lankan board has forwarded a report to the head of Sri Lankan Cricket board and recommends a 3 match ban for captain Sangakkara .
Why Sangakkara is to be banned? Why not the bowler?
Its been reported that Randiv bowled a deliberate no ball after Sangakkara asked him to do so.
Update on Sangakkara ban:
Sri Lankan cricket board  head Arjuna Ranatunga is reportedly very serious about the incident that took place at the ground.
Ranatunga has asked the team management to interrogate the players internally and submit the report on the incident.
Besides that, Ranatunga is monitoring the reactions of Sangakkara on the video footage after the no ball was bowled.
Things is not going in Sangakkara way.
I really felt disappointed by the conduct of Sangakkara. Sri Lanka was so good with their ways in the test match with India where they dominated all aspects of the game.
Their single mistake today will take them months, may be years, to earn the lost respect!
The chargers have been proved and the guilty has been awarded punishment. To know more on it CLICK HERE