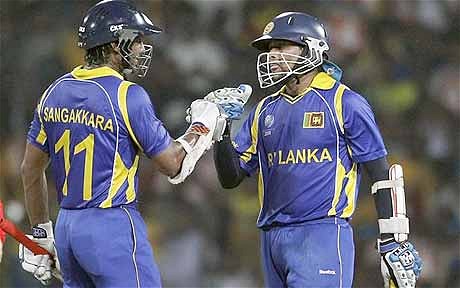 SriLanka is the first team to get qualified for the finals of the World Cup Cricket 2011. They have achieved this after defeating New Zealand in the Semi-finals.
New Zealand won the toss and decided to bat first. They scored 217 runs in 48.5 overs losing all their batsman.
Sri Lanka replied to New Zealand with 220 runs in 47.5 overs and securing a place in the finals.
Sri Lanka played in a clam manner loosing just 5 batsman and adding runs at a steady rate.
Tomorrow the semi-finals between Pakistan and India. The mother of all cricket matches *As dubbed in Indian Media*.