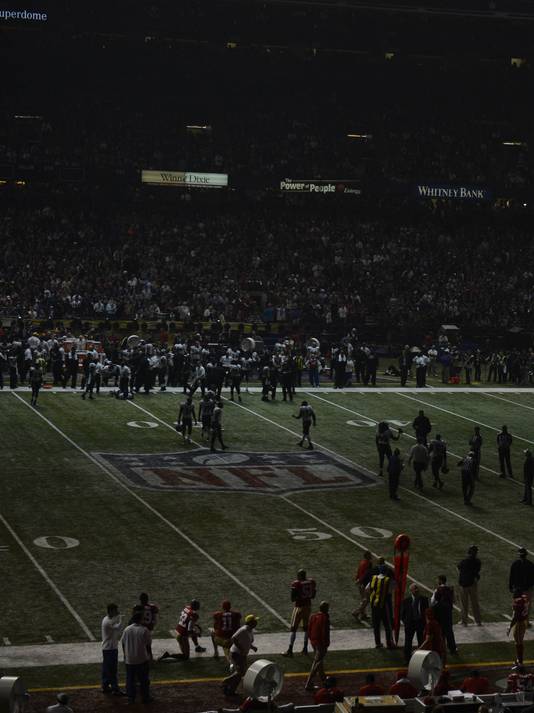 A power outage during the Super Bowl simply seems like something impossible. But it happened and it lasted for more than 30 minutes!
The power outage lasted for more than 30 minutes and put the Super Bowl to halt as it was being watched by more than 100 million people.
The whole field and the stadium was plunged into darkness. Now, this must be embarrassing to the electrical company.
And yes, NFL and New Orleans power Officials started blaming each other.
The power at the New Orleans Superdome went out at the start of the second half of the big game.
League officials blamed the surge on something "outside the field coming into the stadium," but the local power supplier thought differently.
The energy company Entergy New Orleans threw the yellow flag back at the football league and the Superdome, tweeting: "Power issue at the Super Dome appears to be in the customer's side. At all times, our distribution & transmission feeders were serving Superdome."
A spokesman for Entergy said the outage appeared to originate in a failure of equipment maintained by stadium staff. And police said too much electricity was pumped into the Superdome causing a surge, while the fire department was called to investigate a smell of gas.
…The outage came just after a high-voltage halftime show featuring Beyoncé, prompting former Dolphin quarterback and "NFL Today" analyst Dan Marino to quip that she may have caused the electrical failure.
"Beyoncé must have knocked the lights out," Marino said.