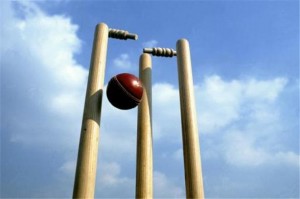 ICC is considering a bid to include T20 Cricket for the Olympics 2020 as Cricket is all set to return to the grand stage of  all sports "the Olympics" after 100 years since it was last played in a Olympic ground.
Every sportsman want to win a gold in Olympics for their country. But the dream of a cricketer to represent their country in Olympics were kept under bay.
Not until, when the International Olympic Committee decided to recognize International Cricket Council as a legitimate board of Cricket did the dream turned into a reality.
ICC chief executive Haroon Lorgat said, the strong emergence of the Twenty20 format has the ICC considering a bid to have cricket return to the Olympics after more than a century
Speaking on radio at the third Test between Australia and India in Perth, Lorgat said Twenty20 was the first international cricket format suitable for the Olympics.
"We have never had a format that would lend itself to playing in the Olympics until Twenty20 came to the fore," he said. "We are starting to have a look at that."
"In the strategic plan the board approved in 2011, we will evaluate properly what the benefits are for Olympic participation. There are pros and cons to that decision."
"We would need to see what the implications would be on the Cricket World Cup."
Lorgat said the biggest hurdle facing cricket's return to the Olympics was the already packed playing schedule.
"If we were to introduce cricket into the Olympics, that is another extended period of time taken out of the calendar," he said.
Lorgat added that the ICC was keen to limit the amount of Twenty20 cricket played at international level.