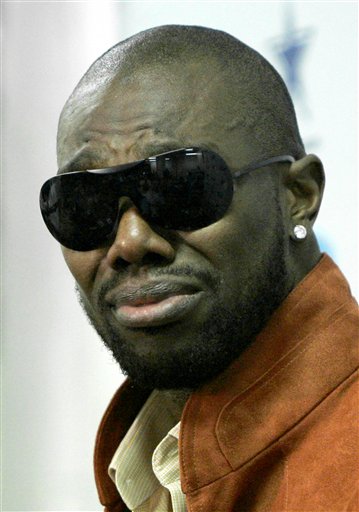 Terrell Owens engaged?
Rumors say yes and Terrell says No.
I insist you listen to  Terrell without giving your attention to some rumors.
It all started, when Terrell Owens was asked on whether he is engaged to Kari, he simply refused to make any comment on it.
Hence it seems unconfirmed whether Terrell Owens is engaged or not. People have gone crazy for knowing about his engagement news but still they could not find any solid proof and even about the girl with whom he might have been engaged. Kari Klinkenborg was his girlfriend last year. Both have now called it a quit. Since 1996, Terrell Owens has been in the National Football League.
I think we will hear very soon from Terrell on his marriage. If you know any thing on the subject, share it with us
Update:
I came across Terell profile in facebook where he says , I love you so much Kari.
His quote as mentioned in facebook, "I love Kari Klinkenborg so much i am so blessed to have her in my life!!!;)
Check the Facebook  page by clicking here