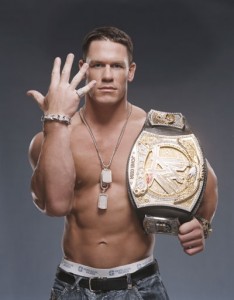 Last Monday, the WWE Raw went very serious as the people champion "The Rock" seemed very angry on the way  John Cena responded to him.
Rock questioned Cena's way of reply stating," The Rock addressed you like a man, but you (Cena) reply with a rap?"
Rock repeated the following line three times, "You replied to 'The Rock' with the rap". The Rock sure locked very serious at the promo.
However, John Cena has responded today in this twitter account, Cena says
CeNation. Now in dallas. Seeing that a lot of people want me to respond to what rock said on mon. Im not sure. He got mad last time I did:)
The Rock will address Cena face to face, these were the words from Dwayne Johnson (a/k/a The Rock).
Cena's twitter comments looks he is bit hesitant to respond back to the Rock.
Do you think Cena is afraid of the Rock and his millions and millions of Rock fans?
Lets wait and watch, how the following WWE Raw episodes unfolds.