The National Football League has just way too many games that will eventually boreout any fan. So why watch all the games when you will get all thriller, excitement and fun in just a few top games. The clash of titans.
This NFL season these are the games that you need to watch out for.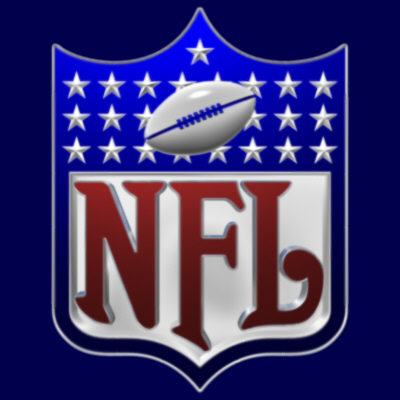 Week 1: Pittsburgh Steelers at Denver Broncos (Sept. 9, 8:20 p.m. ET)
There are some gems in Week 1, as you'd expect, starting with the Cowboys-Giants showdown in New York and ending with a Monday Night Football double-dip (Cincinnati at Baltimore, San Diego at Oakland). But, come on: It's Peyton Manning's return. And as if that's not enough, we get a rematch of last season's epic Pittsburgh-Denver playoff game, which the Broncos and Tim Tebow won in overtime.
Week 2: Detroit Lions at San Francisco 49ers (Sept. 16, 8:20 p.m. ET)
The Sunday night games, pretty much all the way through the season, are terrific. Not only does this pit two contenders in the NFC — San Francisco made it to the NFC title game last year, while Detroit returned to the playoffs for the first time in 12 seasons — but also it reunites coaches Jim Schwartz and Jim Harbaugh, who engaged in that infamous postgame blowup following San Francisco's win in Detroit last year.
Week 3: Green Bay Packers at Seattle Seahawks (Sept. 24, 8:30 p.m. ET)
Make sure you keep Sunday night free again this week — New England at Baltimore — but the Monday nighter is the clear draw, as Aaron Rodgers (likely) does battle with his former protégé, Matt Flynn, who departed Green Bay for a shot at a starting gig in Seattle. Add in the always-raucous Seattle crowd, and this one could be a blast.
Week 4: New Orleans Saints at Green Bay Packers (Sept. 30, 4:15 p.m. ET)
I tried to avoid doubling up on the Packers in back-to-back weeks, but this one is just too good. The Saints will be a storyline all season long, thanks to their bounty scandal (which, by the way, did not keep them from landing four prime-time games in the regular season). This was the matchup that opened the 2011 schedule, with Green Bay scoring a thrilling 42-34 win at home.
Week 5: Denver Broncos at New England Patriots (Oct. 7, 4:15 p.m. ET)
We may not know just how good the Manning-led Broncos will be now, but we should have a better idea by this point in the season. Denver opens with the Steelers, Falcons, Texans and Raiders in Weeks 1-4, then hits the road to take on Tom Brady's Patriots. These two QB's have engaged in some epic, memorable battles in the past and, if the Broncos are as solid a team as they hope, this could be another one.
Week 6: New York Giants at San Francisco 49ers (Oct. 14, 4:15 p.m. ET)
Who can forget last year's NFC Championship Game, a back-and-forth affair that the Giants won in overtime to punch their ticket to Indianapolis. San Francisco would love to extract some revenge from this one, and New York figures to have a bull's-eye on its back every single week.
Week 7: Baltimore Ravens at Houston Texans (Oct. 21, 1 p.m. ET)
You don't have to look far to find an intriguing matchup this week — Seattle at San Francisco; Washington at the Giants; the Jets at New England; Pittsburgh at Cincinnati; Detroit at Chicago on Monday night. But allow me to go just a bit off the board to pick this possible AFC title game preview. The Texans showed last year that they're the real deal, while Baltimore has been one of the conference's big boys for several seasons.
Week 8: Atlanta Falcons at Philadelphia Eagles (Oct. 28, 1 p.m. ET)
The second leg of the Giants-Cowboys' regular-season series is Fox"s late game this week, and the Saints visit Denver in the Sunday night game. The Michael Vick vs. Atlanta storyline always carries some extra juice, though, and the fact that both teams will be in a fight all season long to reach the playoffs just adds to the drama.
Week 9: Carolina Panthers at Washington Redskins (Nov. 4, 1 p.m. ET)
The playoff implications may not be as high here as, say, Pittsburgh at the Giants or Kansas City at San Diego. But the thought of seeing Cam Newton head into D.C., to likely take on Robert Griffin III has to excite even those with minimal interest in these teams. The future of the quarterback position in the NFL could be on full display here.
Week 10: Houston Texans at Chicago Bears (Nov. 12, 8:30 p.m. ET)
Both teams suffered through disappointing ends to 2011, even if they came in different ways. Chicago missed the playoffs after posting an 8-8 record, while Houston felt like it had all the makings of a Super Bowl team and just could not keep a healthy quarterback on the field. Matt Schaub (or whoever happens to be in charge of the Texans' offense at this point in the season) ought to keep an eye on Julius Peppers.
Week 11: Green Bay Packers at Detroit Lions (Nov. 18, 1 p.m. ET)
Off the heels of what might be a Week 10 dud (starting with an uninspiring Indianapolis at Jacksonville game), Week 11 is loaded. Even the Dolphins' visit to Buffalo on Thursday night could offer some playoff possibilities, if the Bills can take the next step. Also on the docket: Philadelphia at Washington; New Orleans at Oakland; San Diego at Denver; Baltimore at Pittsburgh; and Chicago at San Francisco. The Lions believe they're on the verge of overtaking the Packers in the NFC North. If that dream is to become a reality, this is a must-win for Detroit.
Week 12: New England Patriots at New York Jets (Nov. 22, 8:20 p.m. ET)
Come on, you didn't think we'd get all the way through this without one Tim Tebow game, did you? The Patriots-Jets showdown puts the cherry on top of a stellar Thanksgiving Day slate that also features Houston at Detroit, and Washington at Dallas. The Sunday schedule is pretty stacked in Week 12, too, with San Francisco at New Orleans, and Green Bay at the Giants jumping off the page. Still, this AFC East battle offers a perfect finish to the holiday madness.
Week 13: Pittsburgh Steelers at Baltimore Ravens (Dec. 2, 4:15 p.m. ET)
These teams also meet two weeks earlier in Pittsburgh, so the fate of the AFC North could hinge on this brief stretch of games. This rivalry often delivers in intensity and excitement, though the Steelers had to say goodbye to a lot of the pieces that have become so familiar in these battles. Still, the core is there in Pittsburgh, which means plenty of hatred will flow at M&T Bank Stadium.
Week 14: Dallas Cowboys at Cincinnati Bengals (Dec. 9, 1 p.m. ET)
This is a bit of an odd choice, I'll grant you, especially with other options like Denver-Oakland, San Diego-Pittsburgh, Detroit-Green Bay and Houston-New England on the table. Given what these teams did in 2011, however, the odds are high that this game will carry a ton of playoff weight, especially for the Bengals, who would love to score a signature win at home against an NFC foe.
Week 15: San Francisco 49ers at New England Patriots (Dec. 16, 8:20 p.m. ET)
I really wanted to put the second Indianapolis-Houston game up for consideration here, since the Texans' ascension to the top of the division was partially responsible for the Colts opting to blow things up and start over. It's impossible to ignore this potential Super Bowl preview, however, especially given how rarely these two come together.
Week 16: San Diego Chargers at New York Jets (Dec. 23, 8:20 p.m. ET)
OK, the Tebows … er, the Jets, made the list again, but this one goes well beyond New York's new headline-stealing quarterback. The AFC playoff race could come down to these two teams battling for a wild-card spot, especially if Denver takes flight under Manning and the Patriots pick up where they left off in the AFC East. So, there won't be many more important games in Week 16, and the fact that it's Philip Rivers vs. the Mark Sanchez/Tebow two-headed monster only bumps up the scale.
Week 17: Chicago Bears at Detroit Lions (Dec. 30, 1 p.m. ET)
Considering the NFL saves Week 17 for only intra-divisional matchups, you can throw a dart and hit a game that might have postseason implications. But, despite what the AFC North accomplished last season, it's rare for one division to claim three playoff berths. If we assume that the Packers will be a force again, that may leave just one spot for Chicago or Detroit, meaning this one could be for all the marbles.
Credit : SI.com