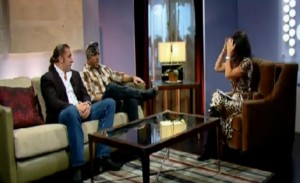 Triple H and Shawn Michaels are mysteriously working together to promote the Wrestlemania 27.
Hey wait a min, Shawn told the  fans that he is done with wrestling and he wont be coming near WWE any more. But why then  is he promoting Wrestlemania tickets?
The interview seemed  cool to me. I think Shawn and Triple H will return to ring one more time this wrestlemania. what do you think?
Meanwhile, i have uploaded the Interview video for you. Enjoy!