This world cup in England is certainly onto successful tournament with good crowd turnover and rare weather delay. This world cup also had many favourite's and inform players to participate. As a thriller, it has already seen many upsets caused during the Group league and Super Eight stage of the game.
Success Stories:

The most successful team that is entering the Semi Finals of  ICC T20 England are South Africa and Sri Lanka, both the teams continuing their winning streak.Ireland was the team that impress this World Cup by entering the Super Eight Stages beating the Bangladesh team. It was a kind of  Deserving Celebration for them.
Following it was the win by Netherlands towards England. Boy that was a coolest match ever. Netherland's all round performance  did help them win. And as expected much of the teams enter the Super Eight stages like England, India, South Africa, West Indies, Ireland,New Zealand, Pakistan and Sri Lanka.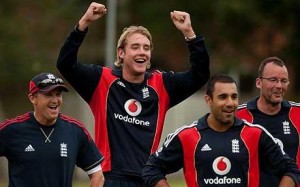 Biggest Upsets of ICC T20 England 2009:
Many upsets occured in this ICC World T20 tournament. The biggest of them all was  AUSTRALIA  getting out of the tournament in group league itself. The misery doesnt ends here, Australia lost the 2 league matches. This is the first time Australia couldnt even win a single match in such a big tournament.
The next biggest Upset which is equal to Australian upset, was the favourite Indian team who are the defending Champions, cannot win even a single Super 8 matches. India lose all  the 3 super eight matches that was played in the tournament. Certainly the poor captaining decisions was the key to failure experts suggest. Presently the analysis work is going on for the shocking exit of Indian team from the World cup.
New Zealand and England are still chasing their dream to win the World cup crown. Cheez both the team have really worked hard for the tournament, but when the situation matters they are not getting the so called luck factor and lose their way in the tournament. Both the teams had pretty decent chance of entering the Semis, but couldnt make it.