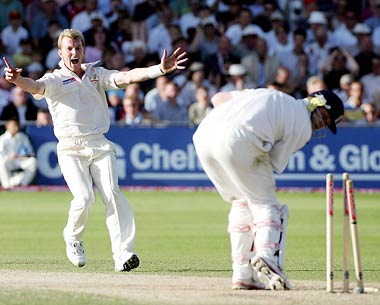 We want to become world No 1 team and hold ashes for 2 decades says Stuart Broad. Besides that, Broad says "England Cricketers want to humiliate Australia as Aussies did to their ancestors, and keep ashes urn for atleast 2 decades"
Boy! Isn't this similar to day dreaming? I agree that Aussies are out of track and need real hard time to bounce back but to say keep the Ashes urn for 2 decades is some kind of joke.
As quoted in The Sydney Morning herald by Stuart Broad, he says "We're looking to become the world No.1 team and you do that by winning constant series and consistent series".
"We want England to be a place that's feared to be toured like Australia is. We want to do something like Australia did to us for 20 years. They used to come over to England every time and win, then clean up in Australia as well.
"That's something we want – to be part of a legacy with this England cricket team. You can learn a huge amount from what the Australians did and have done and built a legacy with their team,' Broad said.
"We're not happy with winning one Ashes series or two on the bounce, we want to go as many years as possible and that can only start with us performing well this winter," he said.
Man, i love these stuff. Ashes heat has already begin. I am hoping for serious ashes action this November.