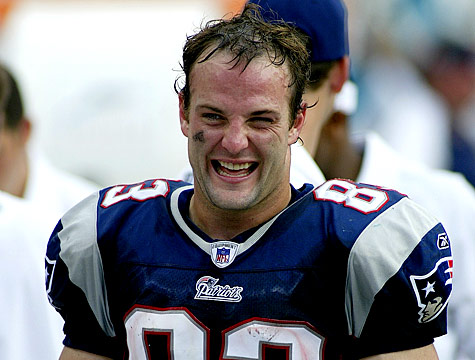 In the wake of his thinly veiled references to New York Jets coach Rex Ryan and his wife's foot fetish video controversy, New England Patriots wide receiver Wes Welker was benched for the opening series by coach Bill Belichick.
During a press conference, Welker made multiple references to feet.
"I don't feel anything," Welker said. "I was just ready for the opportunity to play and help the team win. That's a coach's decision, the game plan. You can ask the coach about that stuff. I'm not going to really comment on that stuff. We've always respected the Jets. They have a good football team."
Belichick had no interest in discussing the matter after the Patriots' loss.
"I don't have any comment on that," Belichick said.