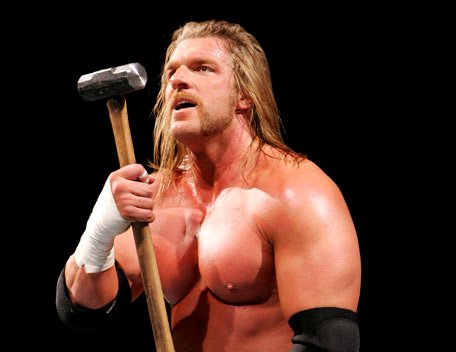 Triple H is set to return this  Night of Champions according to our sources.
We first broke out the story about Triple H injured drama so that he can act in movies.
—————————————————————————————-
UPDATE (feb 21,2011):
Triple H has returned to Monday Night Raw Click here to know how it happened
——————————————————————————————–

He did worked in the movie but was also a bit injured. The most expected return of Triple H didnt happen this summerslam and here's why WWE wants Triple H to return at Night of Champions for two well scripted reason
"WWE wants to renew the feud between Triple H and Sheamus by denying Sheamus his Championship belt at Night of Champions."
Other script which WWE focusing is that, they want Triple H to return before the bragging rights and be the leader of the Team Raw.
One way or the other his return this Night of Champions is for sure.
UPDATE:
Triple H supposed return may not take place. For more Read Here
UPDATE On October 17:
Triple H is all set to return on Oct 30 for Only One Night event. Read more