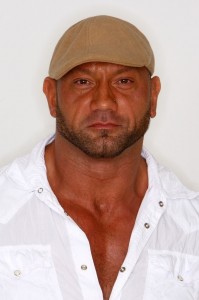 Batista quitting  WWE this past Monday night RAW has brought about a buzz in the entire WWE universe. Every fan wondering  on why did he quit?
Now, we all know that  WWE episodes are pre-written since its conversion to Parental Guidance(PG)
Why Batista quit- The Inside Story!
Batista was to  act  in a leading role for a new movie that  WWE produces. But fearing the fact  that WWE may lose Batista once his market increases after the movie releases,  WWE decided to replace Batista with Triple H.
It now explains  why Triple H is absent from the show  past 3 weeks since Extreme Rules.
The fact that he was denied an opportunity stung the Animal very deeply. He was considering to quit WWE since extreme rules and finally he made it .
The Animal made his point by quitting WWE. Yeah, i stand by him.  He was mistreated in various occasions by WWE management.
Batista should have been given the Movie opportunity which he deserved as any other superstar.
I reckon Batista will return WWE very sooner
Update:
For more on What Batista is doing now,  CLICK HERE