Wrestlemania 27 has been concluded and we have the results now.
I told you earlier to expect the unexpected, the Wrestlemania 27 results just proved that. Even, i am surprised with some of the results.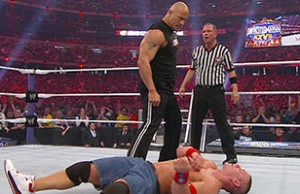 I wondered why Rocky stopped Cena from winning the title. I reckon, the Rock want to win the title and then challenge Cena. Triple H loss to Undertaker is well known since beginning. So no surprise here.
The only thing that was not a spoilsport was Edges victory over Alberto Del Rio.
Wrestlemania 27 results