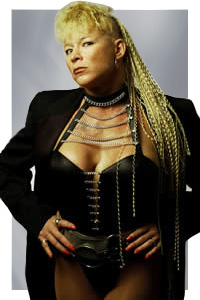 Gertrude Angelle Vachon 48 years old has passed away.
How did she die?
This will be rather unseemly for many but the reason behind her death will be termed as drugs for now. The house where she was living was burned down this August 2010.
She then lived in her mother's house where she was found death. It is reported that drugs was found near her.
WWE confirms the death of Luna Vachon. In the official website of WWE, we found the following message from WWE
"World Wrestling Entertainment has been made aware of the passing of Gertrude (Luna) Vachon. WWE extends its deepest condolences to the Vachon family.
Ms. Vachon was under contract with WWE at various times from 1993 through 2000, and performed under the name "Luna" Vachon. She last performed for WWE in early 2000."