TMZ is reporting that Kurt Angle, the legendary wrestler has been arrested by Virginia State Troopers for Driving Under Influence.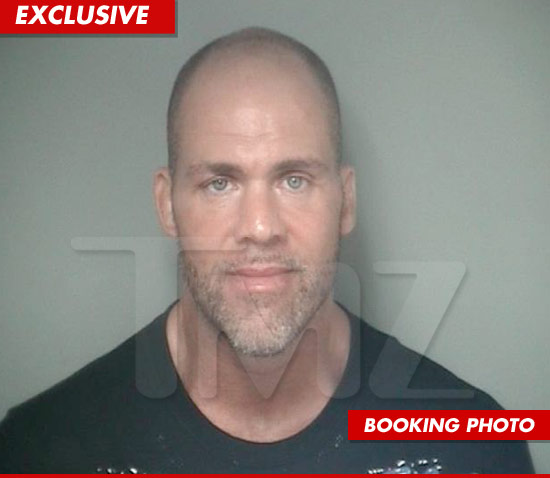 TMZ has also posted the mugshot of Kurt Angle!
Law enforcement tells TMZ … Angle's car was spotted by another driver … swerving between lanes on I-66. Angle was busted by Virginia State Troopers, who responded to the call, and taken to Warren County Jail.
He posted $2,000 bond and was released at 3:31 AM.
Angle won the gold medal in wrestling at the 1996 Olympics before turning to professional wrestling. He made his name in the WWE and is currently under contract with Total Nonstop Action Wrestling.