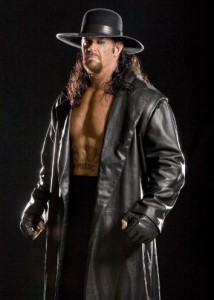 Reports are buzzing online that Undertaker is Dead. Let me start with the note that, Undertaker is not death. Yes he is not.
But WWE reports that before the start of the smack down Undertaker was attacked by mysterious person to leave him in "vegetative state".
Undertaker is reported to be in some kind of coma and is unconscious, but He is not death.Thats a Period.
Update:
For more on the inside story of whether undertaker is really dead or not. Click here