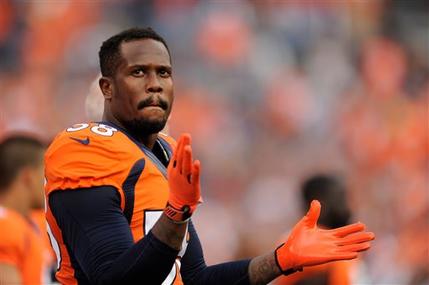 Von Miller did try to manipulate the NFL's drug-testing system according to AP's sources.  A manipulation attempt was initially reported by ESPN, but not much details were available. Now with a lead, more information is available.
This could mean big trouble for Von Miller. According to the source who is familiar with the case Von Miller was caught red-handed trying to manipulate the NFL's drug-testing system.
Surprisingly the source wants to be anonymous. Well somehow he just can't keep his mouth shut. Anyways, since the league has not announced the details of Miller's violation there is no official confirmation on this revelation.
Von Miller is suspended for the first six games of the season under the NFL's substance-abuse policy.
When his ban was announced last month, Miller said in a statement, "although my suspension doesn't result from a positive test, there is no excuse for my violations of the rules."
NFL spokesman Greg Aiello declined to comment on Miller's situation.
Miller has also had several other off-field problems. He was cited earlier this month for speeding and driving with a suspended license.