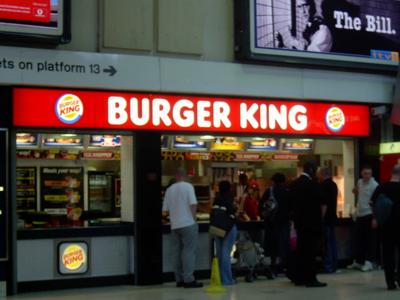 A long awaited rumors have come to pass today after 3G capital purchased the burger king for $ 2.26 billion.
The fast food chain, with 12,100 outlets worldwide, had been the subject of takeover rumours for days.
Burger King floated on Wall Street in 2006, four years after being bought by a group of private equity firms.
The group – TPG Capital, Bain Capital and Goldman Sachs Funds – still own 31% of Burger King shares.
The deal, worth $24 a share, comes after Burger King's stock price surged more than 15% on Wednesday and opened on Thursday up 23% at $23.25.
In a statement, the companies said that the deal represented a 46% premium to Burger King's share price before news of a possible takeover surfaced.
3G will also take on Burger King's debt, valuing the deal at $4bn in total.
No longer unique
Burger King, the second largest hamburger chain behind McDonald's, has struggled during the recession and last week forecast weak demand for the rest of the year.
Miami-based Burger King's core customers are traditionally young men between 18 and 34, a bracket badly hit by unemployment.
And the company's once-unique flame-grilled hamburgers now have competition from several smaller rivals, including Five Guys and In-N-Out Burger.
Nor has Burger King, founded in 1954, managed to catch up with the dominant and far larger McDonalds.
However, it is unclear what plans 3G has for Burger King, and there was no mention of strategy in its takeover announcement.
Improve the product
Analysts believe that an overhaul of the menu and international expansion are essential for Burger King.
And UBS analyst David Palmer said in a research note that the company needs to work with its large group of franchise owners to brighten its locations.
"In our view, improved restaurant assets will be a key to stabilising sales – and this is something that could take several years and require significant reinvestment in assets," he said.
3G owns controlling or partial stakes in beermaker Anheuser-Busch InBev, Lojas Americanas, a non-food and online retailer in Latin America, and America Latina Logistica, the largest railroad and logistics company in Latin America.
3G also has a small stake, less than 1%, in Burger King rival Wendy's
New York-based 3G is backed by Brazilian billionaire Jorge Paulo Lemann and two of his longtime business partners Marcel Telles and Carlos Alberto Sicupira.
Under the terms of the deal with 3G, Burger King's chairman and chief executive John Chidsey will become co-chairman of the board. Alex Behring, managing partner of US-based 3G, will be the other co-chairman.