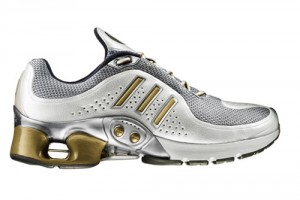 Adidas, the German sportswear and equipment maker, is all set to launch a shoe costing one dollar a pair in India, boss Herbert Hainer said.
Seems like Adidas is here for a mission. Despite their failed attempt in Bangladesh which saw the company suffer losses, Adidas has focused itself on India.
"The shoe will be sold in villages through a distribution network," Hainer said, adding, "We want the product to be self-funding."
"We sold 5,000 pairs during a test phase [ Bangladesh ] but we made only losses," he said. "The shoes cost us three dollars to make and we had to pay USD 3.50 in import duty."
Do you prefer Adidas brand? Are you its customer? Whats your take on the new 1$ a pair offer from Adidas. Share with us your views!