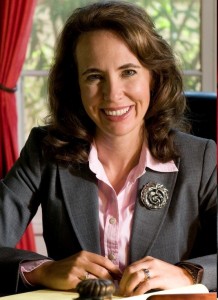 The House is honoring victims of Saturday's shootings in Tuscon, including one of its own.
Republican Speaker John Boehner opened the session of remembrances and tributes to the 19 people shot, six fatally.
Later Wednesday, Democratic Leader Nancy Pelosi of California and other lawmakers are flying with President Barack Obama to Arizona to console the victims and their families.
New information, meanwhile, has surfaced about a confrontation between alleged shooter Jared Laughner and his father on the morning of his rampage.
Mysterious black bag in hand, Loughner ran into the desert, his angry father in futile pursuit of his truck.
Hours after Randy Loughner's confrontation with his 22-year-old son Saturday morning, six people were shot dead and more than a dozen others wounded – and Jared Loughner was in custody.
The sheriff's deputies who swarmed the Loughners' house removed what they describe as evidence Jared Loughner was targeting Rep. Gabrielle Giffords, who doctors said Tuesday was breathing on her own for the first time after taking a bullet to the forehead. Among the handwritten notes was one with the words "Die, bitch," which authorities told The Associated Press they believe was a reference to Giffords.
Investigators with the Pima County Sheriff's Department previously said they found handwritten notes in Loughner's safe reading "I planned ahead," "My assassination" and "Giffords." Capt. Chris Nanos said all the writings were either in an envelope or on a form letter Giffords' office sent him in 2007 after he signed in at one of her "Congress on Your Corner" events – the same kind of gathering where the massacre occurred.
On the morning of the shooting, a mumbling Jared Loughner fled after his father asked him why he was removing a black bag from the trunk of a family car, said Nanos and Rick Kastigar, chief of the department's investigations bureau. Investigators are still searching for the bag.
Click here for more information