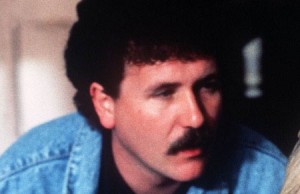 Brian Regan, the famous soap star, has been accused of  gunning down a nightclub doorman  in the street of Liverpool on Feb 24.
Regan, 53, has been charged alongside Lee George Dodson, 42, on the murder of Bahman Faraji. They are due to appear before magristrates' in city today. Regan is also charged with perverting the course of justice.
Post-mortem tests found he died from a single gun shot wound to the head. He is believed to be a victim of a targeted attack. Two friends were with him at the time of the shooting and watched in horror as a peaked-capped gunman struck.
The shooter then walked away with the murder weapon – a shotgun – tucked under his arm to waiting car.
Both men will appear before Liverpool magistrates later today.
Img Src: mirror.co.uk