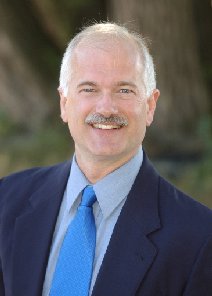 Canadian opposition leader Jack Layton has has died from cancer. He was aged 61.
Layton died at his home in Toronto early on Monday surrounded by his wife and children, his family said in a statement.
Layton announced he had been diagnosed with prostate cancer in February 2010.
The former municipal politician from Toronto stepped down as NDP leader in July two months after leading the party to a second-place finish in federal elections.
Layton said at the time that his withdrawal was only temporary, and that he would return to work after recovering from his illness.
He was elected leader of the left-leaning New Democrats, long the third-place federal party in the Canadian parliament, in 2003.
Before that, the Quebec native was an activist and community organiser in Toronto, campaigning on issues such as Aids, poverty, violence against women and homelessness.
He was elected MP in 2004 from a constituency in Toronto.
His popularity helped the NDP to overtake the Liberals in May's elections and become the country's official opposition party.
via BBC