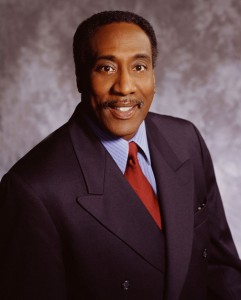 A sudden death of a veteran Harold Dow who worked for CBS News has left everyone in Shock.
Even CBS news were left in a mystery on Harold Dow's death.
CBS News official response to the death of Harold Dow,
"CBS News is deeply saddened by this sudden loss," said Sean McManus, president of CBS News and Sports. "The CBS News family has lost one of its oldest and most talented members, whose absence will be felt by many and whose on-air presence and reporting skills touched nearly all of our broadcasts. We extend our deepest condolences to his wife Kathy and their children Joelle, Danica and David."
People who worked with Harold Dow recalled his life, tagging him the best ever human they have ever met with.
"Insatiably curious, he was happiest when he was on the road deep into a story," Susan Zirinsky, executive producer of "48 Hours Mystery," said in a statement. "It was his humanity, which was felt by everyone he encountered, even in his toughest interviews, that truly defined the greatness of his work. He was the most selfless man I have known".
He contributed 40 years of his life for the welfare of  public and he excellence of work will be always remembered. His story on 48 hour report, september 9/11 twin towers attack will always be echoed in our ears.
This passion of Harold Dow helped him to get 5 Emmy awards which he thoroughly deserved.
Our prayers are with your family in these troubled times. Rest in Peace Harold.