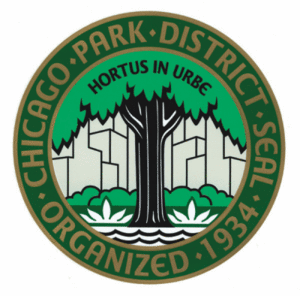 The Chicago Park District's Junior Bear Football program celebrates its 62nd season and kicks off Saturday, Aug. 21 with four games from 10 a.m. – 4 p.m. at Dawes Park, 8052 S. Damen Ave.
"We are proud to continue this partnership with the Chicago Bears," said Chicago Park District General Superintendent and CEO Timothy J. Mitchell. "Youth learn about teamwork, good sportsmanship and how to put their best foot forward in whatever they do."
The Chicago Park District's intramural Junior Bear program gives 750 Chicago-area children ages 7-13 from 17 citywide parks the opportunity to play football on Saturdays from 10 a.m. – 4 p.m. at either Dawes Park, 8052 S. Damen Ave., or Riis Park, 6100 W. Fullerton Ave., for 10 weeks through Oct. 23.
The season culminates in the Mum Bowl championship Saturday, Oct. 30 with games at 10 a.m. and noon at Soldier Field, 1410 S. Museum Campus Dr. During half-time at the Mum Bowl, one Junior Bear will receive the Walter Payton Award that honors a player who not only exercises good sportsmanship, but is also an asset to his community.
The Chicago Park District partners with Bears Care, the charitable beneficiary of the Chicago Bears, to provide the Junior Bear football program. Bears Care provides long-standing support to the Chicago Park District by helping to fund the Junior Bear and Inner City Flag Football programs.
The Junior Bear program has cultivated professional players such as Garrett Wolfe of the Chicago Bears who visited LaFollette Park in October 2008 to lead drills and to encourage the aspiring young athletes to dream big.
For more information on the Chicago Park District and its programs, call 312-742-PLAY or 312-747-2001 (TTY) or visit www.chicagoparkdistrict.com.